Who lives in a pineapple under the sea? SpongeBob SquarePants! Welcome to Encyclopedia SpongeBobia, the comprehensive database about all things SpongeBob-related that anyone can edit! We have all the transcripts, episodes, and characters here, waiting for you to edit them! We also have the marathons, events, and other things that you just have to see to believe! It's all here at Encyclopedia SpongeBobia!
Trending articles
Popular categories
View full main page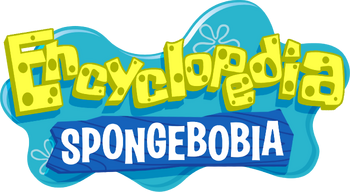 Encyclopedia SpongeBobia is the SpongeBob SquarePants encyclopedia that anyone can edit, and we need your help!
We chronicle everything SpongeBob SquarePants, which is a show that follows SpongeBob, a little yellow sponge, whose adventures have captivated fans for 23 years!
Over the years the show has covered 13 seasons, 3 movies, numerous video games, and much more.
We are currently editing 12,842 articles and hosting 243,981 images, with 3,904,644 edits being made in total. We are the go-to place for all things SpongeBob SquarePants!